Copyright © 2018 Shopdownriver.com/All Rights Reserved.
We use web analytics 'cookies' to provide us with information about the number of visitors to our websites and the number of pages they view. It helps gauge traffic and popularity trends which is useful for market research.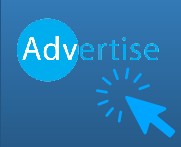 The standard ad size is [181 x 131] and available for $35 per month and will be shown on "Game Pages" A term of no less than three months is required. There is NO set-up fee for your ad and all ad's will be posted prior to payments. Payment must be made within 7 days after posting or ad will be removed.

All ad's will contain a watermark that will be removed once payment is received. All ad's will remain the property of ShopDownRiver.com and archived for future use if advertiser wish's to re-use same.

For more information please contact us using the contact form on this page.
Limited Premium spots are available . Become a sponsor for $100 per month.


NOTE:
We do not promote any sexually explicit material or false & misleading information in our advertisements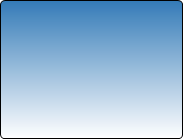 MeetTheBeach
P.O. Box 4446
Clearwater Fl. 33758
Detroits Best Advertising


Shopdownriver.com MAY MAKE IMPROVEMENTS AND/OR CHANGES IN THIS WEB SITE AT ANY TIME. WE MAKE NO REPRESENTATIONS ABOUT THE SUITABILITY OF THE INFORMATION, SOFTWARE, PRODUCTS, AND SERVICES CONTAINED ON THIS WEB SITE FOR ANY PURPOSE. ALL SUCH INFORMATION, SOFTWARE,
PRODUCTS, AND SERVICES ARE OFFERED BY. Shopdownriver.com

IN NO EVENT WILL Shopdownriver.com BE LIABLE FOR ANY DIRECT, INDIRECT, PUNITIVE, INCIDENTAL, SPECIAL OR CONSEQUENTIAL DAMAGES ARISING OUT OF OR IN ANY WAY CONNECTED WITH THE USE OF THIS WEB SITE OR WITH THE DELAY OR INABILITY TO USE THIS WEB SITE, OR FOR ANY INFORMATION, SOFTWARE, PRODUCTS, AND SERVICES OBTAINED THROUGH THIS WEB SITE, OR OTHERWISE ARISING OUT OF THE USE OF THIS WEB SITE, WHETHER BASED ON CONTRACT, TORT, STRICT LIABILITY OR OTHERWISE, EVEN IF Shopdownriver.com AND/OR ANY OF ITS ADVERTISERS HAVE BEEN ADVISED OF THE POSSIBILITY OF DAMAGES
Contact us by mail at